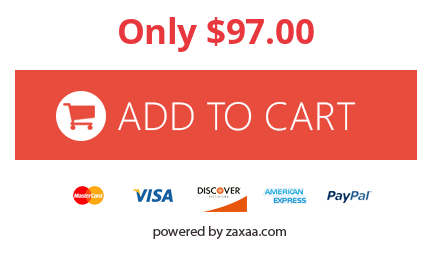 "Your course is brilliant. Really, I'm beyond pleased that someone finally explains Scrivener in a way that I can understand.
Wow! I am impressed. This is the first course I've seen that actually shows people how to use Scrivener. I've been through the Scrivener tutorials. I've watched nearly every Scrivener-related video on YouTube. (Generally, they're better than the tutorials Scrivener provided.) I also own "Scrivener for Dummies," which helped more… but still didn't give me enough confidence to feel comfortable with Scrivener.
I'll be going through your entire set of videos, and probably watch most of them several times. They're tremendous. You're sharing a massive amount of information, but you've managed to break it down nicely so each step is clear.
Your course is superb. I haven't seen anything like this, and the price is absurdly low. In fact, it's so low, people may not realize the value you're providing.
For me, the value of a product is how much it will increase my income (or my readers' incomes), and how quickly. I currently have no books in Nook, Kobo, or iBooks, because I've procrastinated on the formatting issue and Scrivener took too long to learn. You've solved that, so — for an author like me — the price would bring a full return during the first month of use.
Your course finally makes Scrivener a product I'll use. I'll confess that I've been using some older, clunkier products to format my books because — every time I open Scrivener — it's seemed overwhelming. I needed someone to talk me through the entire process with lots of clear screenshots.
Your videos do that. You also show how easy it is to fix any errors someone might make in the writing and publishing process. (I can be so immersed in the creative process, I regularly click the wrong buttons in software. For me, that part of your training is especially helpful.)
Nearly every author I know — the ones earning six-figures/year from their books, anyway — are using Scrivener. And, I know I could be writing and publishing faster (and better) books if I used Scrivener, too.
I just couldn't wrap my brain around Scrivener's features and nuances. However — a true "Catch-22" — I'm so busy writing, I hadn't had time for the trial-and-error learning process.
So, your course is the answer to a problem that's been bothering me for months. Thank you!"
Eibhlin MacIntosh, Portsmouth, NH (USA), wildly successful author – www.eibhlin.com/writing
"I've been using Scrivener for many years, and I've gone through the interactive tutorial from Scrivener a couple of times. But I learned so many new and useful things about Scrivener already by watching David Martin's course, and I'm not even through yet.
My first impression was that this is one of the most professional video courses I've ever seen. Clear pictures, clear talk, no slurps or annoying sounds. David knows where he's going, and he doesn't fumble around. I'm really impressed.
Just to mention a detail that means a lot: Instead of just saying that we should use a shortcut like Ctrl+K, he shows the keys on screen so no misunderstanding could happen.
For several months I've had a finished Kindle book on my hard disk, proofread and all, but I hadn't used it. I wrote it in Scrivener, but my proofreader didn't have that program, so he used Open Office. And the thought of importing it all into Scrivener, setting up chapters and everything again kept me from doing it. And then in one of David's lessons, he shows just how easy it can be to import a document and have Scrivener create the chapters with the right titles. Brilliant! This one tip will save me a huge amount of time."
Britt Malka – Multi-lingual author, publisher, successful internet marketer
"I have found David Lee Martin's enthusiasm to help you succeed to be genuine and sincere. His generosity in sharing information to help people self-publish and promote their creative writing comes from a wealth of experience. His training is helpful and easy to understand. He has a great ability to make complicated things simple.
As an author who was just about to launch my novel on Amazon, David's advice to my publishing team was brilliant. We have made a successful start and David guided us well. I highly recommend him."
Kerry Cole, Plymouth, UK Author of The Purple Veil & Exit Darcus, www.Unleash.info/exit
"David's course on Scrivener is really everything anyone will need to use this amazing organizational system correctly and effectively. I found myself using the very basics of Scrivener for many months, even as a best selling author.
Why? Because there is SO much to learn that it can be overwhelming. Once I learned all of the proper techniques and tools included in the software, I was better able to utilize it effectively. This greatly sped up my writing process allowing me to publish books faster.
If you're on the fence, get off and purchase this while you can!"
Charity Worley Cason, Bestselling Author & Writing Coach
"David, this is great… Scrivener can be daunting to a newbie who doesn't have a lot of time to figure it all out. I've wanted to learn but the books available aren't a lot of help and the couple of courses out right now that I've seen are a bit expensive for me to justify right now. This is perfect. Thanks so much! "
Jaimi Sorrell, Memphis, Tennessee – Writer/Editor/Publisher
"One of the biggest frustrations for business people with an entrepreneurial mindset is how to successfully take their ideas, their IP, their content or their message online … and make money from it.
I had written a business development book and I wanted to take it onto Amazon's Kindle platform. David Lee Martin explained how Kindle and Amazon works, how to research my category, how to write the book for a Kindle audience and how to make it sizzle from page 1. He walked me through some practical steps to avoid what he calls the Amazon doldrums. Then he showed me how to technically prepare the book for uploading so it actually works effortlessly in the Kindle platform. He carefully walked me through the pros and cons of Indesign, Word and Scrivener, and mobi files.
He then showed me how to extend the selling power of the book by creating linked collateral and product extension offers. Then he explained some beginners tips for promoting my book, and for encouraging testimonials and reviews.
OK the results.
Firstly my book was uploaded to Amazon within three days. Within 24 hours of launch the book had hit #1 in Australia, #2 in the UK and about #40 in the USA for the category of Small Business and Entrepreneur. It got Amazon's Hot Releases promotion in two countries.
I would have been happy to see my book anywhere near The Lean Start-Up for example. I was completely shocked to see my book jump into the top ten, then the top 5 then leap frog Lean Start-up and hurtle in to the #2 spot! My little book is ticking over nicely as my day-to-day sales report show.
In my opinion, the results speak for themself.
David Lee Martin is an exceptional digital coach. He is an accomplished online publisher, an experienced internet marketer and a man with a mission. The total absence of spin is also really refreshing. If you have IP, content and a message for the world, and you are looking to learn how to take your IP online successfully then don't sign up for any course unless and until you've checked out David's exceptional training."
Andrew Priestley, Grad Dip Psych, B.Ed., FlnstSMM, London, UK, Business & Performance Coach, UK Sales Professional of the Year, ISMM, 2011
"A Comprehensive Guide…
While I am not a Scrivener expert, I have learned a lot before taking David's course. Well at least I thought I knew a lot. My choice of programs for writing Kindle books has been Microsoft Word using my own Kindle templates. I have a book that is published but needs revision. David's lessons on how to perform an automatic import of the entire word document into Scrivener in one go was good. But even better was the lesson on how to easily split out the chapters from the word document into Scrivener chapters. But WAIT! The best lesson was how to set up your Word document with placeholders so Scrivener will automatically make chapters with titles from the headers in your Word document. This one is so cool. I am down to the compile part of the course where the real beauty of Scrivener shines. Compile in Mobi for Kindle, epub, PDF, a Word docx and other formats are all covered.
The videos are very professionally done in HD format with easy to see parts of Scrivener plus David shows the keys to use for keyboard shortcuts. The videos use the MAC version so the keys are slightly different in the PC version of Scrivener but not much.
I put off using Scrivener for over a year which has slowed my writing down immensely. However now that I have David's course, it will help me to shorten my learning curve for Scrivener and speed up future writing. This course is a good one for the beginner and intermediate Scrivener user. And even the experts might learn some new tricks."
Marshall Estes, Colorado – Online Entrepreneur, Business Owner, Author & Publisher
"Use Scrivener painlessly and intuitively.
David Lee Martin's SCRIVENER UNLEASHED – Learn Scrivener Quick & Easy Course targets anyone who needs this time-saving software but still leaves it gathering dust on a hard drive.
You may write fiction or non-fiction. You may be an instructor or lawyer trying to integrate a tangle of resources. Or you may be a web content creator or marketer trying to revise work for a new market. Scrivener is a useful tool.
The trouble is, Scrivener's videos and manual have no connection to our unique work process or goals. It's hard to get started using Scrivener. I turned to David's mercifully short, targeted videos to tap Scrivener's power for importing, organizing, recycling, creating, editing, formatting, and exporting my work.
He addresses both Mac and PC Scrivener users as necessary. The videos start so simply, any type of Scrivener user can set up a project in minutes. Additional short videos reveal the drop and drag or automatic ways to import content and images into your PC or Mac project folder. Momentum! David helps us focus on the writing by shutting out distractions with Scrivener views. He shows how to use Scrivener tools to access a dictionary, thesaurus, wiki, and name generator without leaving the page. And he shows how to use the novel template and to back-up and restore our work.
By now, Scrivener is feeling natural.
Finally, we are introduced to "cherry on top" Scrivener surprises like audio notes and a text-to speech function. Did you know you have a computer robot read your work out loud, so you can discover typos or correct clunky sentence structure? You won't love the voice, but it's free. And unlike human beings, you can slow down or speed up that voice!
Section by section, short video by video, David helps us construct a strong web connecting our writing files, organized or chaotic research files, undiscovered computer functions, and Scrivener resources into an organized, visually appealing custom workspace.
Best of all, a whole section is dedicated to formatting and compiling your Scrivener files to export for real-world rewards.
The bottom line is I have started to use Scrivener painlessly and intuitively, thanks to David Lee Martin's excellent Scrivener course."
Mary Greene, Columbia, Maryland, Professor – Prince George's Community College
"This course is excellent! The Scrivener tutorials you find on YouTube are always junk! Either the instructor is long-winded, or gets distracted, or you can't understand their voice. But David's instruction is clear and to the point, with a refreshing sense of humor.
The course moves along at a nice pace, and it gave me a clear idea of the power of this program. I have been looking to carry my writing over into Scrivener for a long time now, but have just not felt confident to make the jump.
After taking this course, I'm convinced that I need to do it!"
Peter McQueeny, Kansas, Professional Author & Book Editor
"I am a newbie to Scrivener and am well on my way to mastering the Scrivener software thanks to this course.
After purchasing the software, I must admit, I was a little intimidated when it came to learning it. Then I was introduced to this course.
My comfort level in learning the Scrivener software has increased tremendously since I've started this training. The videos are visual walk-throughs which are great for a visual learner like me. They are short and to the point and the directions are clear and precise; which makes learning process easy and rather enjoyable."
Sandra McAlister, Greenville, California, Accountant & Writer
A couple of video testimonials…
"Wow! This is an awesome course that takes you easily through to use the Scrivener Software Program effectively without all the headaches and frustrations.
The 18 modules with more than 100 clear guided videos are super. The videos are short and to the point. They are all specifically captioned so that you can easily find them to refer to whenever you want to.
I am impressed with the entire training. You are shown how to import your documents with drag and drop, import and split, organizing your files and folders in one place, rearranging and converting, using corkboard, using novel template and compiling the manuscript, thesaurus, text, statistics, project targets, tracking changes, synchronizing with drop box, text to speech, etc.
Thanks David for making these tutorials for everyone to master the program easily."
Rosa Suen, Music Teacher and Kindle Publisher and Coach
"NO MORE WRITING TASKS' ANGUISHING NIGHTMARES…this course is the answer to your prayers…
Here's the product you seriously need IF you're a writer of any kind, or aspire to be…
David Lee Martin's "SCRIVENER UNLEASHED" is the manifesto of writing tools, and there's NOTHING left out on this product. If you want the easiest and quickest way to master this awesome writer's software. This is it!
Over the years, we've all come across writing 'aids', of various structures and components, and either they're way too overpriced or the product itself leaves much to be desired. David's course is a set of easy-to-understand, over the shoulder videos, that are short and to-the-point…explaining everything needed to master this writer's tool. Plus a host of Resources and Bonuses, check out the sales page again…it's just one hell of a complete package for you here – everything inclusive!!!
Doesn't matter whether you're an author or content marketer, this course eliminates damn near all of the learning curve and saves you UNLIMITED hours of frustration and time with other inadequate software you may be using for any of your publishing endeavors.
And the actual 'Scrivener' software is seriously inexpensive. THAT alone blew me away, plus you get a free 30 day trial…
This course, David's "SCRIVENER UNLEASHED" will definitely help your projects' organization issues, plus improve the craftsmanship of your writing. Not to mention the huge hassles of the various platforms your material has to deal with. "SCRIVENER UNLEASHED" completely eliminates ALL these time-consuming and frustrating issues…once and for all!!!
And this is so fun to actually get a handle around. David's training will have you mastering 'Scrivener' quicker than you know…Just Awesome!
Folks, bottom line. This works for everyone – just review the salespage again. EVERYTHING that's offered is EXACTLY what you receive.
And David's customer service is beyond reproach, it's the best in the business. He won't leave you stranded.
Here's the course that'll get you cranking out those 'cherished content-filled' articles, ebooks, content-filled blogs etc…quickly and very effectively…Without the stress and time-consuming frustrations all of the other 'aids' leave you with!
Grab this while the gettin' is good…your writing endeavors will NEVER be the same, and neither will you!!!"
Nile Vincent, Washington State – Internet Marketer, Blues Guitarist
"A million thanks to you David for putting the course together – great investment
Scrivener has sat on my hard drive for quite a while now and every so often I would try to use it, but I guess I didn't have the patience. Anyhow I jumped in on David's course and boy oh boy I have just completed a few articles in record time. I write blog posts which requires a lot of research and Scrivener is a great tool for that, now that I know how to use it! "
Ying Briaris, Chaing Mai, Thailand. Successful Digital Nomad
"Scrivener is to writing, what WordPress in to blogging. Once you use it you'll wonder how you ever lived without it.
But like all great tools its got a learning curve. I was fumbling my way through Scrivener and like most men was avoiding sitting down to read the instruction manual. I'd probably still be that way if I hadn't come across David Lee Martin's great instructional videos on Scrivener. It helped me use Scrivener in ways I only dreamed about and I know it has made my writing easier to do.
If you're a beginner looking for someone to take you by the hand or someone who's lost in it all you'll find everything here. From beginner tips to more advanced tricks and advice David has laid it all out here in very easy to follow videos.
If you're looking to get ahead in the writing game, get a copy of Scrivener. If you're looking to get there faster get a copy of David's videos. You'll be so glad you did, because I know I am."
Barry J McDonald, Newry,Northern Ireland – Children's Book Author – SmartWordBooks.com
"If you have Scrivener you really need this course. For the price it's excellent.
I've had Scrivener for some time. Never realised there was so much to the program. This course has been a real eye opener for me. Learning some real cool tips and tricks.
I was actually struggling with the simplest of tasks such as adding folders and moving them around. They kept dropping in as 'sub folders' for some reason. A video in the course explained this and what to do to ensure it doesn't happen again.
I like that the videos are only short. That way I can spend 10 minutes at a time looking at various sections. I hate long videos! So have found the course easy to work through.
Thanks David Martin for a very educational course. At last I'm learning how to use Scrivener which in turn makes the task of writing easier."
Roma Hudson, London, UK – Kindle author & Publisher
"Good job on this extensive course.Thanks for this step by step course about Scrivener, an intimidating piece of software ! All the subjects are described with short and concise videos. All is very comprehensive."
MP Mayoux, Scrivener Unleashed member
"I just went through the first 2 modules, and I can testify that I am very delighted with them.This is what I would have needed on my first trials of Scrivener, an overview of the basic features that demonstrated how to use them. Thank you for creating this excellent tutorial.I am happy I will be able to go back to Scrivener which I had abandoned after the trial period was over. Their tutorials and help simply were too complicated and overwhelming. Maybe they are useful once you have mastered the basics.
You are an excellent teacher. Create more stuff like this!"
Traudl Wöhlke, Scrivener Unleashed member
"Scrivener for writers is like a measuring tape for construction workers… everyone should have it in their toolbox. I don't know of anything that makes using scrivener easier, or takes away the learning curve faster than David's course…. Just get it, you'll be glad you did!"
Tony Norton, Online Entrepreneur, writing coach, bestselling Kindle author
"I bought Scrivener a long time ago, because so many of my writing friends were using it so successfully. Unfortunately, it became just another software that I needed to learn how to use, and the time I needed to learn it seemed better spent elsewhere.
Now that I've gone through David's course and I can finally see the ways I can use Scrivener to write more quickly and efficiently, I couldn't be more excited!
Thanks to David, I'm now importing all of my works in progress into Scrivener, along with the research and the extras that go along with it. How cool is it to be able to have everything working together in one place? It's the way writing should be done.
Finally learning how to use Scrivener? Priceless!"
Teresa Miller, Arkansas – Freestyle Author and Publisher/Publishing Coach – freestyleauthor.com
"Excellent Course – The fog of confusion has now parted
I purchased Scrivener over a year ago, but haven't really used it much. I found the program to be confusing and a bit intimidating. So I was very excited to see a Scrivener course here on Udemy. I was even more exited once I started the course and found out how good it was.
The instructor does an excellent job of presenting Scrivener in very small bite-size chunks that are easy to understand – so you can move as fast or as slow as you want. He also focuses in on the meat of the program. He highlights the important features that you need to be productive. There is a lot of power in Scrivener – but you really only need to understand a small part of the program to get writing – and that's what he starts with. He then builds upon the basics and moves into some of the more advanced features.
This was exactly the Scrivener course I was looking for.
————-
I wrote the above when I was about half way through the course, I have now finished the course and thought I would update my review. First I want to say that if I could add a star – I would. The course just kept getting better and better. The instructor has added to the course, since I began and has expanded on many topics.
If you use Scrivener, or want to use Scrivener – this course is a must!!"
Larry Sweet, Milwaukee, Wisconsin – Programming Analyst Specialist
"Most useful course EVER!!!
I am a writer with two finished books and 300 book ideas. It took so long to write them that I knew I had to get Scrivener if I was ever going to write all of these books, but when I did, it was too complicated. This course fixed that and I have now nearly completed a 13 book series and just as importantly I actually know how to make it look perfect and publish it on multiple platforms with the proper formatting. Thank you so much!
Every writer needs Scrivener and this course on how to make the most out of it."
RS Clark
"This course is guaranteed to get you hooked on Scrivener by showing you how much power it actually has.
David smoothly takes us step-by-step until we become Scrivener experts just like him. Highly recommended."
Paul Coleman, California, United States – Bookpumper.com
"Like so many authors, I bought Scrivener and it sat idle on my desktop.
It looked way too complicated for me to figure out on my own.
I was just about to buy another Scrivener course that cost $127, when I found out about David's program.
I couldn't believe how detailed and simple to use this program was. I can even get my assistants to work on Scrivener – what more can I ask for.
I've heard from so many multi-Amazon Bestsellers that Scrivener is the #1 tool being their success and now I'm able to use the sale tool to explode my fiction book publishing division."
Krizia (Miss K), Canada, Bestselling Author, Speaker, Online Marketer
"If you're a writer, and you're not using Scrivener, you're wasting time and money.
Setting aside all of the other great features of Scrivener, the ability to compile your book for multiple formats (eBook and print) with just a few mouse clicks makes it well worth the price.
But Scrivener is so much more, and David's course breaks ita ll down in simple steps. You can choose to learn Scrivener from top to bottom, or search through the modules to learn just what you need at the moment.
David's videos are short and to the point, but they are far above average in production quality and clarity. The amount of work that went into this course is astounding."
Shawn Hansen, Swanboro Country, CA – Author & Publishing Coach
"Really good course to get you up to speed with the many features of this grand application. Has made me a lot more confident in my work as the tool is now merely a tool and not a challenge on top of me creating content."
Jane Noesgaard Larsen
"This is a great way to learn an advanced tool for serious writers. From conception to finish, this is a very streamlined program, and Scrivener Unleashed training acquaints you to all the necessary functions."
Rick Hull
"Great course, great instructor!
I used to write training manuals for software products. I had to learn the product, break it down into manageable chunks, and then write it up in an easy-to-understand way. So I know how to learn software. Until I met Scrivener! It seems unapproachably complex – probably because it is, it is packed with amazing features that you probably don't have the time (like me) to learn on your own. I'd rather be writing, frankly.
I saw the value of Scrivener and I do use it for my fiction writing (I'm still glued to Word for my non-fiction, just habit!) but I only used the very basic functions. When my Mac died I switched to Windows and gradually stopped using it. It wasn't as pretty as the Mac version and I understood it even less than before. Joining this course has changed all that.
David is a whizz at taking complex topics and breaking them down. I like the short lecture format, as you can come back and dip in and out to find the bits you're struggling with/forgot.
Really good and highly recommended."
Michelle Campbell-Scott
"I tried using Scrivener a long time back with what I believe was the first version. It just didn't make sense to me at the time. So, I didn't purchase it after the trial version ended. Since then I have used all kinds of software products attempting to accomplish what I wanted to do. Which is, author various types of products across multiple platforms and in multiple styles.
I have literally spent hundreds of dollars trying to accomplish my goal. I never became satisfied using a myriad of different software products. All to no avail. I hated feeling like I had to use multiple software products, conversion tools, learning them all, and keeping them updated. The end result was, I had become less than productive. I found I was distracted by the "tools" I was using and finally discouraged about accomplishing my goals. In short, I was unhappy with the method.
Then, all that changed. I won a free copy of Scrivener from Jennifer Dize. When she sent me the free copy of Scrivener, she also pointed me to David's course "Scrivener Unleashed".
Having won a free copy, I gave Scrivener another look. I realized it purported to do everything I was looking for and more. So, I invested in David's course, "Scrivener Unleashed".
All I can say is what a relief! By going through his course, Scrivener was opened up to me. It is so much easier than I thought. Yet is so complex you can take hours learning everything it can do. Some capabilities will only open up to you with specific types of end product.
David's teaching style is simple and straightforward. He makes it easy to understand and visualize how to use Scrivener for your product, whether the delivery will be digital or print.
I finally feel I can become productive, complete multiple products and actually publish using Scrivener. I finally have the single author's software to "rule them all".
The only draw back I saw with David's course was it was formulated based on the Mac version of the software. At this point I am not a Mac user I'm a PC user. However, with his announcement of his new Scrivener course based around the Windows PC, that is resolved. I am looking forward to going through the course and getting new revelation for the Windows user.
I cannot recommend his courses highly enough. Save yourself hours figuring it out and the frustration of not being able to visualize how to use Scrivener to achieve your goal of becoming a published author.
With David's instruction, you can jump start your productivity.
If you already have content you've been working on, he shows you how to import that content into Scrivener. You could potentially be formatted and published within 24 hours of beginning his course. Even faster depending on your situation, commitment and determination.
Get the course and take charge of your future! And, don't forget to join his Facebook group. In there you will find active and dedicated users helping each other on a daily basis."
Tim Hackler
"Before getting Scrivener Unleashed I had never heard of Scrivener. The course certainly made learning this powerful tool a breeze, and shortened what would otherwise have been a rather steep learning curve."
Don Stevenson
"I have had a Scrivener Trial for quite a while but most of the time, like a number of other bits of software, has been lying idle. I neither understood nor had a clue how to use it – until now!
This course takes you by the hand and guides you through the most fundamental elements to the advance elements – even for a dumbo like me that normally needs to try and try and then give up several times.
I understand it now – more important, I can make it work for me and I can say this – as a freelance copy and article writer, it makes my job a lot easier with than without."
John Sykes – freelance copy and article writer
"Scrivener Unleashed has helped me to tame the huge amount of features that the software has. Allows me to learn at my own pace as well as circle back to training that I need a bit of a refresher on. Well done!"
Michael Davis
"The first course that really explains all the details on Scrivener. It helped me a lot in creating my first ebooks."
Getz
"David's Scrivener Unleashed training has allowed me to quickly short circuit the learning curve and get straight into using the wonderful Scrivener software…and as a new Scrivener user…I'm so very pleased and grateful.
The way David has organised the training allows you to learn each task and skill in short but very detailed chunks which I've found to be wonderful.
I would recommend the Scrivener Unleashed training as the go to course for anyone who wants to master this wonderful software, and David's training is a valuable piece in my toolbox that I will refer back to constantly.
David has created a wonderful product and I can't thank him enough. I have to honestly say that I'm thrilled with the training and you are already constantly working on improving this course…I sincerely appreciate you for that :-)"
Nicole Boccamazzo
"I've had Scrivener software on my computer for several years, but until the Scrivener Unleashed series, had no idea how powerful a tool it could be to help me streamline my writing process. The video series is well-crafted, and organized in short, easy to understand bites. No wading through hours of video to get the one detail you're looking for. Keep it coming!"
Lisa Kovanda
"I have very much appreciated the Scrivener Unleashed course.I got up and running with Scrivener very quickly. I am very excited to dig into David's Scrivener Unleashed for Windows further."
Cheryl Hines
"Complicated softwares like Scrivener have steep learning curves and are thus, quite intimidating. I would imagine that thousands of purchased copies of Scrivener have never been used, as a result. I would also wager that even experienced users still can learn a lot of tips and tricks in this.
This course cuts through the fear and confusion and brings joy to the student and Scrivener user. This is suited to all levels of Scrivener users. An excellent investment to accompany the Scrivener software, I would probably recommend this material over the competition due to price and newness to market."
Russ Guthrie
"Scrivener Unleashed training is straight forward and extremely useful. I often refer back to it when I've "lost my way." An excellent resource for your writing career. Now with the new "Made for Windows"…a great solution for PC users."
Paul Schmidt
"If you use Scrivener, this is a good course to have."
Elizabeth Adams
"Scrivener is a great software tool for writers and authors but has a steep learning curve. Scrivener Unleashed training course strips-down learning to the essentials.
Quickly after going through the training course, Scrivener software has now become my indispensable tool. Scrivener Unleashed continues to be my reference point for improving my user experience of Scrivener software."
Vipul Raithatha
"This course is ALL you need to get up and running with Scrivener. The explanations are excellent even for someone who is non PC literate."
Ian Greaves
"I found the way the videos were categorized into specific purposes very useful. The way the course is organized, you can use it as a quick reference if you need to bone up on certain points."
Frank Yim
"Scrivener used to be something that just seemed "too much" for me. I bought it a while ago but with everything that you can do with it, it just seemed a little overwhelming and to be honest, I didn't even use it. Then I came across Scrivener Unleashed. This course opened my eyes to the awesome tool Scrivener is and allowed me to use it without feeling overwhelmed! The course gives you what you really need to do to write an awesome book. I know my books would probably not be as good as they are without Scrivener and Scrivener Unleashed. Thanks David!"
Rob RodenParker
"Scrivener Unleashed training made it possible for me to use the software right away and save tons of time in writing my Book. I now use Scrivener to organize my training programs and clients' accounting manuals.
I recommend this course to anyone serious about using Scrivener."
John Whiteley
"I have wanted to use Scrivener for some time because I recognised its very useful chapter organization/editing features compared to MS Word. However I could not bring myself to spend the time and effort to learn it.
Scrivener Unleashed changed all that. David's videos are a clear and easy step by step guide that reveal all but without getting bogged down in unnecessary detail too early on. Most of us want to get up and running asap.
The majority of the videos are short, 1-3 minutes long, which is perfect and without a lot of waffle. The course also keeps track of which modules you've completed. You receive an automated email to congratulate you on completion of each section, which is gratifying! I would thoroughly recommend it to all writers who could simplify their work by using Scrivener."
Stephen Martin
"I hadn't really taken any notice of Scrivener before Scrivener Unleashed was brought to my attention. I had supposed Scrivener to be complicated and beyond me technical-wise.
I haven't yet used all the goodies, but this course lifted the fog of panic and I'm glad to say that I thoroughly recommend it to writers, as an advancement in their author evolution."
Sarah B
"A great product that makes Scivener much more accessible. The training provides a powerful resource, which unlocks everything that an author/writer needs from Scrivener."
Keith Finney
"I had been using Scrivener for a few months before I saw this course. I was managing to use it but with all the great reviews of the software I knew I must be missing something. However, I did not know what to look for in the help system, as I say "You Don't Know What You Don't Know".
I bought the course and all the great reviews became clear. The course taught me short-cuts for features I had been using and explained what more I could do with them. It also took me through features I would never have thought existed. It is set out in small bit-size chunks so you don't get overloaded with information, and you can easily go back to the program to make sure you understand the lesson before moving on.
A great course for all Scrivener users, however familiar you are (or think your are) with the tool."
David Odell
"Scrivener Unleashed, as a course, has been a huge blessing to me. As a non-tech person I have really NEEDED this course to learn how to use Scrivener quickly.
David has done an excellent job in producing "bite sized" pieces of the learning puzzle so you don't have to watch irrelevant content. The concise easy to follow steps, and the 'mark as finished' box at the end of each clip makes eating the 'Elephant' of Scrivener palatable.
The very clear, well set out menu, makes this course very easy to navigate so if you have a problem answers are found quickly as you scroll through.
David continues to update this course and keeps up with new developments of other software in the market that can add value to this amazing writing platform. I am confident that David will always keep up to date with all the latest tech and incorporate what ever will enhance this great product
I have told all my writer friends about Scrivener Unleashed and have demonstrated it as well. I give this course my highest recommendation it is a MUST HAVE that perfectly compliments Scrivener."
Lloyd Portman
"I have found the Scrivener Unleashed training an outstanding easily absorbed training course. Each module is produced well so that would make its point easily understood.
I have found no problems at all with my use of Scrivener after using this course.
I would recommend the course to anyone who wants to learn and understand Scrivener."
Theodore Marlett
"David Lee Martin's "Scrivener Unleashed" training rocks! I love Scrivener, but the numerous features can be daunting to sort through to figure out how to use it to best suit your style. I've read of other users who 'wanted to love' Scrivener but didn't stick with it. If you want to love your Scrivener and stick with it, you'll love David's training.
David's "Scrivener Unleashed" is the perfect training program to go through module by module to explore all the possibilities. I think he did an excellent job with the original (MAC) version (even for us Windows folks) but I'm really excited to dig in to the Windows specific training, as that's the version I use.
Thanks David for the new Windows specific Scrivener Unleashed!"
Lisa Halpin
"Great training for self-publishers using a tool that is challenging to learn. Thanks for the guidance."
Paul Slater
"Good training. Easy to pick up. I used to pay Fiverr USD20 for every book to be formatted, and the service is bad. Now I have done three ebooks and uploaded to Amazon without difficulty."
Chou Kok Wee
"A great course that simplifies a complex application."
Edward Copeland
"Scrivener has been very useful to me over the last year since I bought it. However, there are so many features to the software that it still seemed almost overwhelming when I used it.
Scrivener Unleashed is designed in step-by-step small video "bites" of learning. Very useful. Now, with the new Scrivener for Windows version of Scrivener Unleashed being, well, "unleashed" — I'm extra excited!
Get Scrivener Unleashed and learn all you've always wanted to know about Scrivener. And you'll have some fun doing it!"
Garold Speer
"Invaluable, clear, comprehensive."
Paul Darby
"I found existing Scrivener resources complex and hard to understand. It was an off putting task to try and implement scrivener in my writing. Your course removed the obstacles. Chunk by chunk my Kindle ebook formed and finally scrivener generated it. Your course even helped me generate an epub ebook.
This course will allow you to finally use scrivener productively!"
Ronald Newton
"Scrivener Unleashed is excellent training and the level of detail that is included makes it the best I have seen to date. The videos are comprehensive and cover basic as well as the more advanced features of Scrivener.
I liked this training because it included plenty of basic information to get me working within Scrivener, with the capability to add to my knowledge as my skill level increased. This is good value from my point of view because I don't need to buy another course to learn how to use some of Scrivener's more advanced features. The other thing I liked was how David responded to requests from customers for additional videos and added them into the initial training.
If you have been putting off learning how to use Scrivener because you found the program too difficult to understand, I would recommend you try Scrivener Unleashed because it will get you up and going quite quickly, allowing you to to take full advantage of all the great features Scrivener offers to writers."
Carol Clifford
"I found the Scrivener Unleashed training to be a very comprehensive and worthwhile course. It's a really powerful and intensive training that equips the user with an essential tool for a writer. I now enjoy my experience with using Scrivener and production level as doubled."
Lucee Lovett
"I have found the "Scrivener Unleashed" training to be very comprehensive and most helpful in teaching me how to utilize the full power of Scrivener writing software. The training is in short, bite-sized, topic-specific videos.
David shows you exactly what to do in the videos, while he describes everything clearly and concisely. He also provides numerous examples, suggestions, tips, and alternative ways to do the things you want while using Scrivener.
I highly recommend David Lee Martin's, "Scrivener Unleashed" Training, if you truly want to give your writing capabilities the ultimate boost and advantage, by unleashing the full power of Scrivener!"
Mike Stevens
"This program is the best training I have found on how to use Scrivener. Anything you want to do and several things you didn't even know it could do is taught in the course. I like the shorter videos, right to the point content, and easy to understand instructions that walk you through everything you need to know to be successful in using this product."
Michelle Lord
"There is a lot to learn and know about Scrivener. David breaks it down into manageable informational segments that allow you make use of the software quickly and integrate features as your understanding increases.
It is a great reference tool as well…you can "refresh" your learning until it is fully adapted."
Jeff Isaacson
"The material covered in Scrivener Unleashed has been very helpful in getting me up to speed with Scrivener. I am a working author trying to write a sequel. I didn't have time to study manuals and thick how to guides.
This course was extremely helpful in tackling the steep learning curve inherent in learning Scrivener. As a result, I have recommended Scrivener and David Martin's course to several people."
Mary Crawford
"An excellent course – well paced and clearly presented. Showed me many hot features that have remained under my radar since I first bought the software! Highly recommended!"
John Flynn
"Although I purchased Scrivener months ago, I was dreading actually using it. I heard about the difficult learning curve….
With Scrivener Unleashed I got all the important tips and tricks and as a result my learning curve is much shorter and much more enjoyable."
Judit Kiss
"Would I recommend 'Scrivener Unleashed' to others? Defintely, I was lost without it."
Todd Pruitt
"As a professional writer for a very long time, I have used many methods of putting my thoughts into words for novels, non-fiction books, advertising copy, TV commercials, and movie-scripts. From pencils and pens, manual and electric typewriters, a Wang dedicated word-processor, early computers like IBM, Atari, and Macintosh Apple, with a variety of word-processing programmes such as Nota Bene and MS Word. Progressively, each of them seemed to be ever-improving writing aids.
However, now I consider "Scrivener" to be the absolute top of all digital writing assistants available. Still, I became aware that the very wealth of its many features could be confusing, and that I really did not know how to take full advantage of them all. Then along came "Scrivener Unleashed"! Its series of clear explanatory instructional videos show writers step-by-step how to use "Scrivener" to its fullest.
Gratefully recommended."
Sidney Allinson
"I had Scrivener on my laptop for several months and had tried to get started but hit a wall on each attempt. After getting Scrivener Unleashed, I could move ahead at full speed.
This training is very logically organized into modules that contain multiple short videos. Each is very easy to digest and the information is easily understood as each video builds on the previous one. This format also makes it super easy to go back and review a particular topic when you are actually using the software.
I now have three books in progress in Scrivener with several other ideas just waiting to get entered.
This training will take weeks off of my publishing schedule and allow me to get more books into the hands of my readers more quickly.
Thank you David for a great tool!"
Marti Owen
"Scrivener can seem to be an overwhelming bit of software to get into, and this course has certainly taken the right approach. As with many things, starting from scratch, there 's really no way to know what the 'student' needs to know or know how to do. This course does the best job of any I have seen of breaking things down and organizing them so you can find the things you should do and the things that are important for your own writing."
Allen Williams
"If you want to learn how to use Scrivener for your writing projects, then you need to check out this course. David's training is the most thorough that I have seen on how to use Scrivener by far."
Melonee Young
"It's always easier to learn something new when you can see it done. And you guys do a fantastic job with your demonstrations. I found it very easy to get the full use out of Scrivener by watching your videos."
Jim Davis
"This was comprehensive, easy-to-follow training for software I had been finding intimidating. Scrivener Unleashed introduced me to the basics so I could start using it in a short amount of time. Now I am adding components to enrich my creative experience, at my own pace, and I'm able to incorporate it without confusion. Thanks David for a great course."
Linda Campbell
"Great course, thorough, and simple!"
Anthony K
"Scrivener Unleashed is so much more user friendly than the tutorial that comes with Scrivener.
I like that Scrivener Unleashed is broken into sections so that you can read through the titles and find what you are looking for and not have to listen to the whole course at once to find out what is going to be taught. I can go back and just watch the sections that I need to.
I am looking forward to using images in my next Scrivener project thanks to this course."
Helene Jacobs
"I love this product, the videos help to aid learning a fantastic piece of software that is for both fiction and non fiction writers. Any person who writes large documents will find this learning helpful to manage your writing."
Karyn Jackson
"Scrivener Unleashed was a true find to help me with writing books and articles. It has a learning curve and I continue to still learn. Once you master a section, you wonder why you thought it was difficult. Just learning by doing is the key to understanding how organized Scrivener can keep you. I recommend trying this program. I think you will find it a life saver in your writing."
Andrea Wingreen
"Having read from several authors that Scrivener was the way to go, it looked to be too complicated with too much of a learning curve to actually take the time to use it. So when Scrivener Unleashed came along, I jumped at the opportunity. While there's still a lot of learning, David made it comprehensible, thus possible. I would recommend his course to every writer."
Judi Mehrens
"Going through this program really opened my eyes to all that is possible with Scrivener. I had actually purchased Scrivener almost a year ago and after opening it once, I closed it and didn't open it again.
That is, until I saw this program. When I found out all that Scrivener can do by going through these videos I got real excited. Now, I plan on using Scrivener as I work in my business as a copywriter and also on my hobby as a fiction writer."
Mike Antoni
"The smaller chunks of videos let me find exactly what I need and learn at my own pace, whether I have 5 minutes or 5 hours."
Nanette Day
"Scrivener can be daunting and this course really helped clear a lot of it up for me. Thanks!"
Katherine Baldwin
"I had Scrivener for a while before taking part in Scrivener Unleashed. Needless to say I was pretty daunted by the program but your training has really helped and set me on course! Thank you!!!"
Andre van Wyk
"When I first looked into the Scrivener program I found it a bit overwhelming and chose to pass on it.
However, when I discovered the Scrivener Unleashed training program I realized that the program was not as confusing at it first appeared to be. With the help of the Scrivener Unleashed training, I have learned to use the program functions to make writing much faster and easier.
Scrivener Unleashed has truly been a blessing to me. Thank you."
Karen Holm
"I am a power user of Word and while I had trialled Scrivener I didn't see the point in switching. But people I respect kept saying "try again" and then I found a link for this course, picked it up and worked through just the first few modules.
It was enough to convince me to try again and I can honestly say I love Scrivener now, much to my surprise and have stopped using Word for writing fiction.
If you're hesitating about Scrivener because it's too complicated, this course will uncomplicate it, much faster than figuring it out yourself."
Sandy Ross
"This training takes a piece of software that looks impossible to use and explains how not only to use it but be productive."
George Burks
"I have been working with MS Word for years now as well as Adobe Indesign for the final product, and working with Scrivener is so much easier now with the help of Scrivener Unleashed.
The information contained in the tutorials has been a time saver and has allowed me to be much more defined, organized and creative as a writer.
I would recommend Scrivener Unleashed to anyone that wants to succeed in using Scrivener as their creative tool of choice.
Thank you."
Dean J. Hartmann
"Scrivener is a god-send for writers yet it has a steep learning curve. With Scrivener Unleashed this curve has been diminished dramatically.
Hands down the best educational resource for Scrivener whether you use a Mac or PC."
Mark Thrifty
"Nice course! By watching the videos and going step by step with every module I learnt to not only use Scrivener but use it effectively!
Thank you for your great way of teaching!
The way the course is built right now is for me the best way to introduce someone to Scrivener!
Do not change a thing! Great work!"
Anik Belar
"I have found the Scrivener Unleashed training to be an effective vehicle to learn Scrivener.
It is very logical and easy to understand and I also find it easy to use as a reference vehicle when there is something that I need to understand while I am using Scrivener."
Dale McIntosh
"I have learned so much with this course. All delivered in an easy to understand way"
Trudie Dyke
"The Scrivener Unleashed training is very clearly designed making it so easy to follow and learn from. I was so confused with other training resources I tried and usually gave up on them. Now I am happily working on my book and finally am seeing real progress."
Antoinette Morielli
"I stumbled on Scrivener Unleashed several months ago. I never heard of Scrivener before so as an author of several books, it was worth my valuable time and money to understand how Scrivener works by purchasing David's product. Scrivener is a massive program that has many components to learn and understand.
There are other training services out there but David's Scrivener Unleashed is by far the best training out there.
I am thankful that I was introduced to David's exceptional training in Scrivener Unleashed. His training has saved me time that it takes to understand Scrivener by breaking down each step in simple video lessons to help me be well on my way to master Scrivener.
Scrivener Unleashed has also saved me money that I will have spent on virtual assistants for what Scrivener does for you.
David is extremely supportive and he quickly assisted with any questions that I had along the way. He has a passion for assisting others realize their dream by offering Scrivener Unleashed. This valuable tool is important to me as a successful author so why not make it yours.
Many thanks to David Lee Martin"
David Ramacitti marketingovereasy.com
"I had taken some other courses to help me learn Scrivener but they left me wanting more. Scrivener Unleashed gave me the comprehensive education I was looking for. Now I am able to get the best out of Scrivener."
Jeremy Tarrier
"I found the videos very short and easy to understand. David has put a lot of work into the videos, each video teaches you what to do and how to do it step by step; its like a father holding a child's hand. I would recommend this to anyone who wants to take their publishing to the next level. Thanks David for your hard work."
Nick Woodburn
"Scrivener Unleashed saves hours of time and more painful learning. It's well done and makes the whole learning process so much easier. Certainly a great resource!"
Stan Allen
"The Scrivener Unleashed training is very clearly designed making it so easy to follow and learn from. I was so confused with other training resources I tried and usually gave up on them. Now I am happily working on my book and finally am seeing real progress."
Antoinette Morielli
"I can't imagine how anyone can use software as complex as Scrivener without quality tutorials like these. I find myself referring to the Shortcuts documents repeatedly and rewatching videos as I explore new ways to use this powerful writing software."
Jeanette Cates
"David Lee Matin's Scrivener course is the "one" to pick up if you are interested to master the marvellous writing tool to produce your fiction and non-fiction works. The lessons are laid out in short snippets and with David's clear instruction you will find learning Scrivener fun and enriching.
I highly recommended it!"
Felix Chia
"I found the videos very short and easy to understand. David has put a lot of work into the videos, each video teaches you what to do and how to do it step by step; its like a father holding a child's hand. I would recommend this to anyone who wants to take their publishing to the next level. Thanks David for your hard work."
Nick Woodburn
"Comprehensive Course – Great how-to information! I almost didn't buy this course because I'd been using Scrivener for a couple of years. I'm glad I did – David showed me I'd only scratched the surface of this powerful software tool. He's a great teacher who patiently goes in a very methodical manner through the many capabilities of the program. Thanks to this course, I'm currently working on a professional non-fiction e-book in Scrivener that I plan to publish. David showed it is a lot easier than I ever imagined. If you've never used Scrivener, this is a great course to get you going quickly. Even if you are a seasoned Scrivener user, as I was, GET THIS COURSE."
Roy Wood
"I really like the way the training is broken up into short videos, it makes it much easier to get started if I know I only have to watch for 5 minutes to learn something, and I usually end up watching multiple videos anyway, while I probably wouldn't even start watching with 20-30 min videos. I've tried going through other, longer training videos for Scrivener, and I just don't like them. I use Windows, so the Windows training is even more useful for me. Thank you for making this!!"
E A W
"Scrivener Unleashed works for me for many reasons. First, the lessons are short. When I pick up a large user's manual, I feel I need to complete a chapter or not bother. Sometimes "Not bother" wins. Especially late at night. Second, the short lessons make it easy to review past lessons and will make the entire course a useful reference. Third, I feel as though I am reading over David's shoulder while he is teaching each lesson. No several page descriptions and no too simple diagrams. I watch David move his cursor to demonstrate a new function and "BOOM! That's what it is supposed to look like and that's how quick it should be."
Robert Doucette
"David Lee Martin is a very caring instructor and has produced a comprehensive, easy-to-follow pathway for mastering Scrivener in more than 100 small steps. He also offers extensive "upcoming material" to further deepen understanding and usage. Really looking forward to consuming this new material too!"
Mark E Valley
"There are many great things about Scrivener Unleashed, and the main one is that this is the fastest way to learn and actually use a great program for writers. I'm grateful you have the Windows version!"
Stephen A Matuszak
"Expert Guidance on Scrivener – Another Top Notch Course from David Lee Martin
This course is great in explaining about Scrivener. The structure of the course has been well planned – each lesson is presented with great clarity in a concise, right to the point manner and the course progresses in a logical flow.
This large course is about as comprehensive as it should be without overwhelming me with too much information. David (the instructor) covers each topic engagingly with amazing attention to detail. Also, working files and external resources are generously provided whenever applicable. What impresses me most are the insights he shares based on his own experience – the practical tips that would save me a lot of time from having to figure it out myself.
In David's Windows version of the course, his instructions are just as clear as ever, and his attention to detail simply amazing.
In both courses you get the direct "how to" actionable lessons, coupled with "secret sauce" insights derived from years of experience and topped with sharing of supplementary resources whenever it is practical to do so. And boy, I'm impressed!
In a nutshell, if you're looking to learn about Scrivener, this course will help you get there effectively."
Michael Lim
"Great learning course for Scrivener. I found Scrivener very hard to understand until I started this course. It's very comprehensive and I discovered tools that I never knew were there and also how to use them. David speaks very clearly and is easy to listen to. Great course and I recommend it to anyone trying to get their head around Scrivener."
Pauline Harding James
"A very satisfied customer! I have gone through 54 of the short lessons so far and I am so pleased with the clear, specific, and easy to follow instructions David Lee Martin gives. After just a few hours I can use this – otherwise complicated – incredible Scrivener program to put the production of my writings on steroids. As you go through the course you'll probably say, like me, "wow," "unreal," "unbelievable." I wish I had found this course a long time ago!"
Jean-Claude Chevalme
"I finally understand Scrivener! I've been wanting to master Scrivener for a few years now, but there are so many features, knowing where to start is overwhelming. This course is perfect! It takes you systematically through the features of Scrivener in bite-sized chunks."
Lynnae M McCoy
Super Course! David takes a complicated looking Scrivener and breaks it down so it is as simple as using word. By the time you finish this course you will be able to use this powerful software."
George Burks
"Great Course! I didn't know where to begin until I purchased this course. Scrivener sat on my laptop, unused, for weeks. I finally got tired of searching through multiple files for documents, note, and research. This course will show you how to use Scrivener to make your writing life much easier."
Lewanda Abbas
"An Engaging Tutorial!
This is not the first time that I have seen the David Lee Martin's work, and I have yet to be disappointed.
I have toyed with Scrivener for some months now. I bought it on a promotion, when it was highly recommended on an authors' forum. Up to now, I have produced my books in Microsoft Word, and struggled with various problems, including a time when I found that it crashed whenever I wrote more than 60,000 words.
I have not produced a book of that length with Scrivener yet, but because the book is written in modules it is unlikely to have a problem. The great advantage of Scrivener is that you can collect all your files into a Project, saving you remembering where you put the various research, pictures, and other pieces of material on your computer.
With this course, I believe I am better equipped to fire up Scrivener and tackle my next book in a more efficient way. I like the length of the modules, as this allows study whenever there is a spare moment, as well as easy reference for refreshing a topic.
I found the videos well produced, to the point, and easy to view and understand. I would recommend this course to anyone who, like me, has thought that Scrivener should be the way to go, but been put off by the unfamiliarity."
Alan Northcott
I would like to thank David for this fantastic new course.
I think many people including myself after purchasing the Scrivener Software, either exercised their right under the 30 day agreement or left the program on their hard drive to gather a little or a lot of dust.
The Scrivener software is a minefield without David's quick and easy guide!
David's course certainly came along at the right time for me. Is the course worth the cost? You bet it is. Now I can enjoy using Scrivener instead of being frightened by the lengthy manual/tome the software comes with…that is if you have the time and patience to read it.
Summing up –
*This course will now enable me to get my work published on the kindle platform
* The video's/instructions are well laid out… and very easy to follow
* The quality of the complete course is outstanding
Kudos to you David"
Vic Daly
"So glad I got this, and from what I've already experienced this course is such a godsend.
I like to be organised and this guide and Scrivener are a blessing. I thought Scrivener was too complicated for me. I wanted to be organised and save time, not spend hours trying to work out some software. This guide has shown me that I can use Scrivener easily, be organised and save myself a lot of time.
Production quality is really good and easy to watch and listen to. The bite-sized step by step tutorials are just right for busy people who want to get their work done and dusted.
I am so glad I came across this guide, thank you, thank you, thank you…"
Sarah Pritchard
"This really is the easy way to learn Scrivener! After reading all the rave reviews about Scrivener I really wanted to use it for my second book. However, there does seem to be a bit of a learning curve which put me off using it. Fortunately I recently discovered this course which makes the learning process easy. The videos are delivered in a relaxed and professional way and I am now looking forward to writing my next book in Scrivener using this course."
Carole Alexander
"I was a new user of Scrivener when I bought David Martin's course, Scrivener Unleashed– I was starting at the very bottom of the learning curve, and I was worried that I'd end up spending a lot of time learning how to use the software instead of writing.
But this course got me up to speed on the basics of this amazing writing software quickly; within a few hours, I had my novel-in-progress imported from Word and organized in the binder. I'm still working through the more advanced lessons, learning new tips and tricks in a few minutes each day. Thank you for making it easy to learn Scrivener, David!"
Bonnie Johnston